Desaparecidas (Disappeared Women), 2018, is a long investigative story about the lack of protocols in order to look for disappeared women in Peru, a country with a high level of femicide and more than ten thousand missing women each year. It is a project about the fight of four families in order to find the truth about where are their daughter, sister, or friend and seek justice. These families have to face gender violence from the police station, prosecutors, or judges. They have to deal with a police and justice system not prepared to search for their relatives.

This project has been published in Radio Programas del Peru in 2018 in an interactive documentary.
It was a finalist in 2018 at the Digital Media Latin America Awards of the World Association of Newspapers and News Publishers.
In 2019, it won third place in the multimedia/web category at the Picture of The Year LATAM contest (POY LATAM).
In 2020, the Massachusetts Institute of Technology included the project in the DOCU BASE of the Open Documentary Lab.
In 2023, the project will be part of the 6th Annual Latin American Foto Festival at the Bronx Documentary Center, New York.

Team:
Investigation: Rocío Romero, Ana Bazo, Audrey Cordova.
Photograph and editor: Audrey Cordova.
Developer, designer, and user experience: Martín Vuelta, Pedro Petit.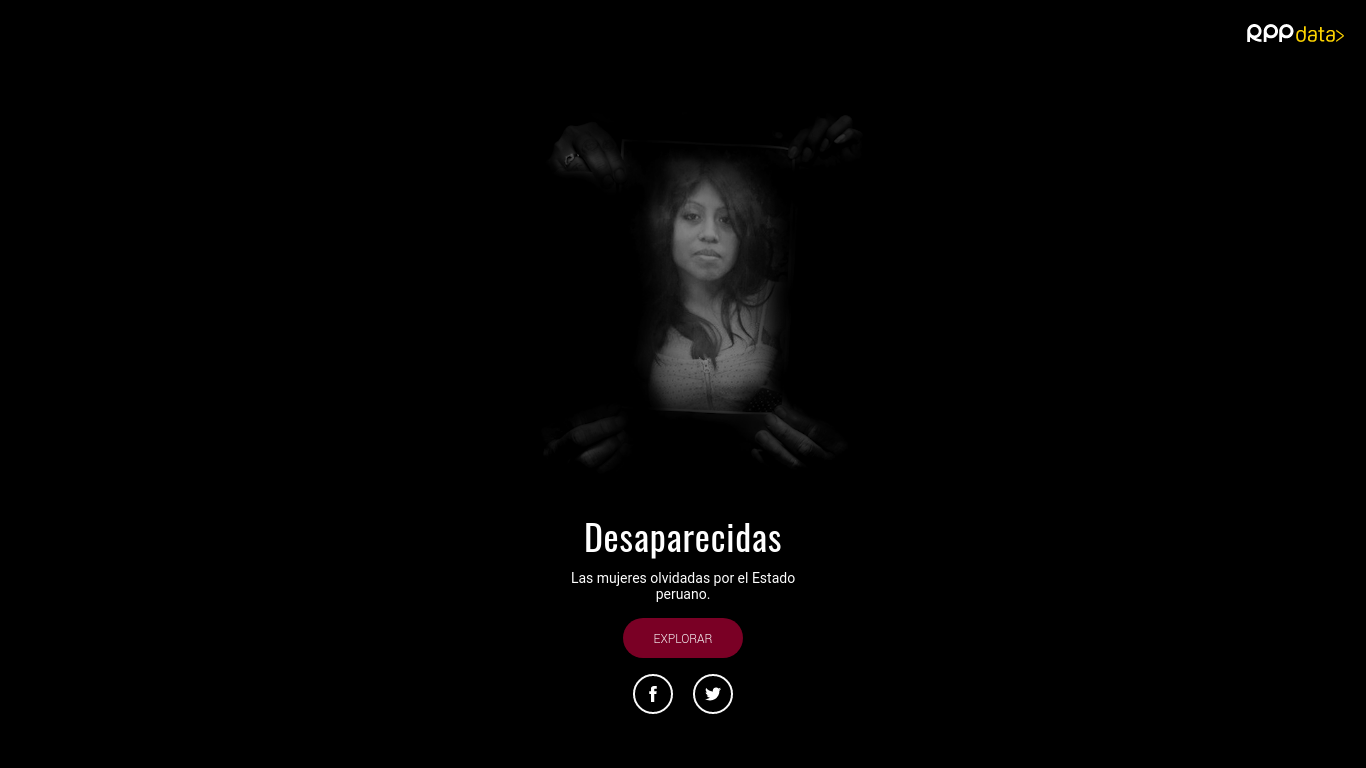 Desaparecidas: las mujeres olvidadas por el Estado peruano.
Un interactivo de RPPData que revela los obstáculos para la búsqueda de niñas y mujeres desaparecidas en Perú.
Rpp.pe